Here at SIM Card Geek we love to reward our customers – that is why we work hard sourcing the best discounts we possibly can in Japan and then passing them on to you to use during your trip!
So, thank you for your order with SIM Card Geek – Here are some exclusive discount coupons, you will receive more with your order!
Wishing you a wonderful trip to Japan!
The SIM Card Geek Team
**********************************
Save 8% at Don Quijote Stores PLUS up to 2,000 Yen Discount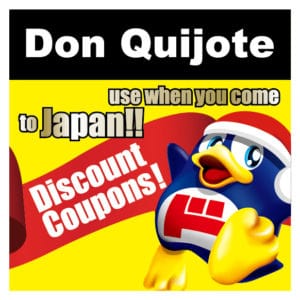 Click here to get your discount!
How to use this Discount Coupon
Click here to be taken to the Don Quijote website.
Present the coupon screen to the staff at the checkout and allow them to select the coupon you are entitled to.
The member of staff will then click a button to show that the coupon has been used.
Please note: This coupon can only be used 1 time at 1 store per day.
**********************************
Save a whopping 17% on electronics at Bic Camera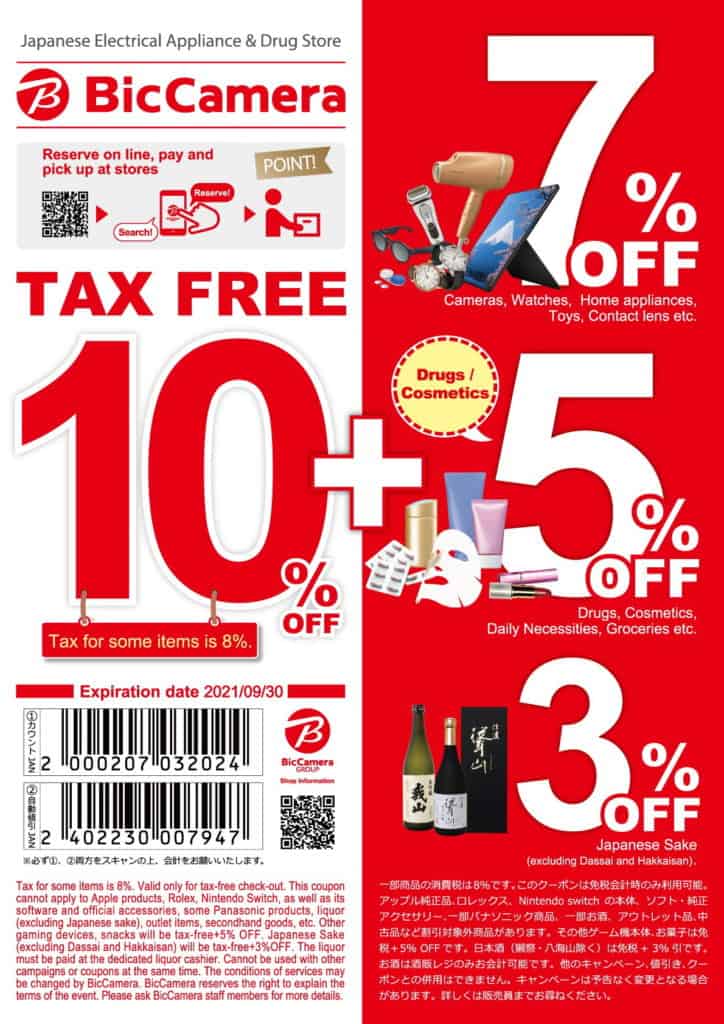 Note: a Passport with Valid Tourist Visa must be shown at the time of purchase
How to use this Discount Coupon
Simply present the above coupon to the cashier at one of 48 Bic Camera stores.
**********************************
Save up to 8% on Baggage Transport and Delivery in Japan!
How to use this Discount Coupon
To use this discount coupon simply head to a QL Liner counter and present the above coupon.  QL Liner counter locations can be found here.
More Information
Find our more about QL Liner on our blog post here.